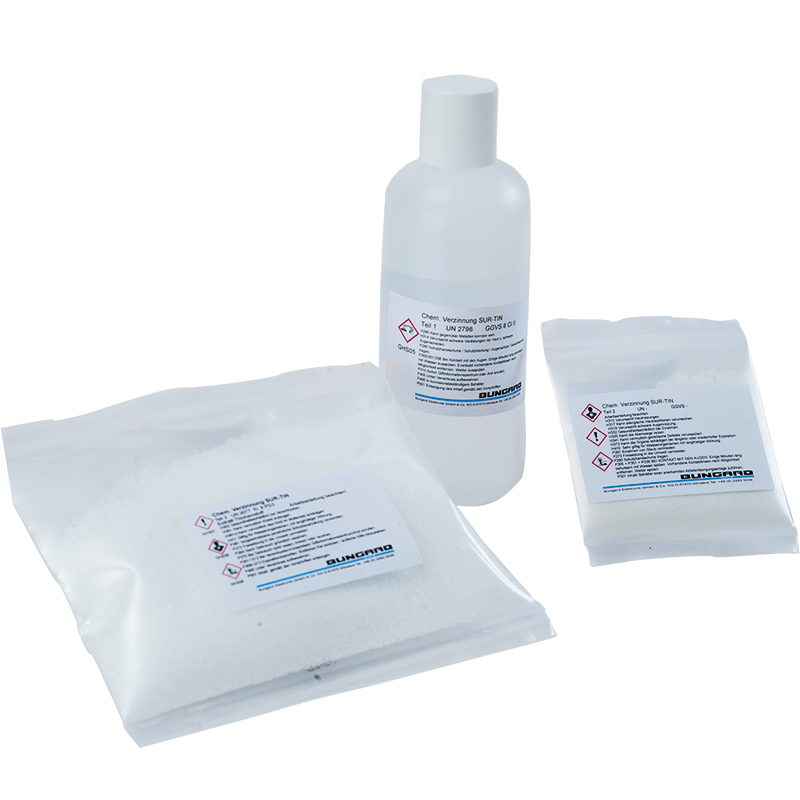 The easiest, quickest and cheapest way to protect your pcb is to dip into a Bungard Sur Tin solution. A thin layer of copper will be exchanged with tin. Adhesion and IMC will take place directly on the copper.
Components can be fixed by soldernig or press-fit-connection.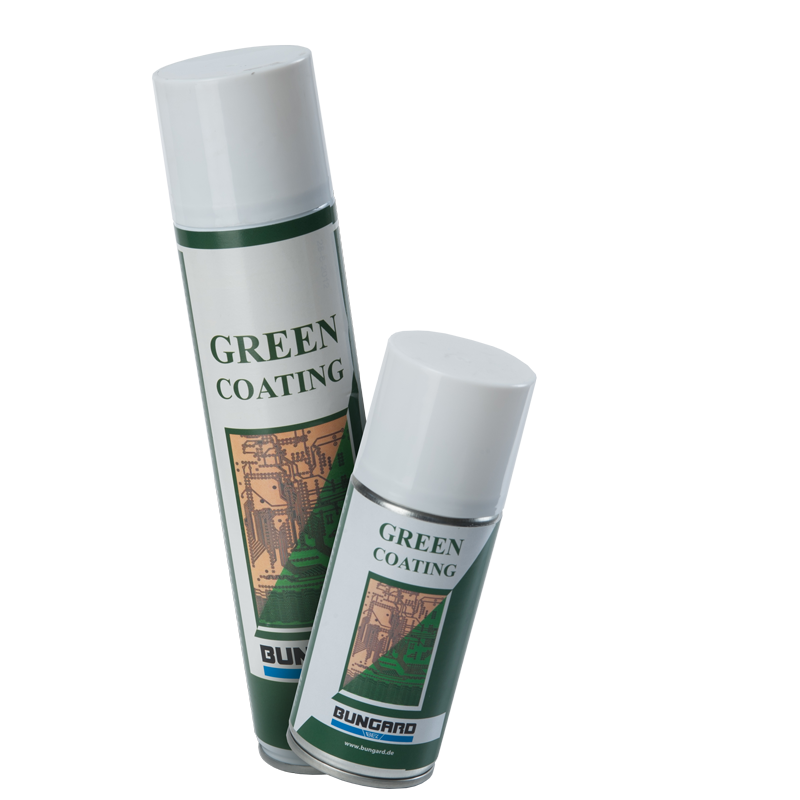 Green Coat is a new spray coating for all PCBs that are manually soldered.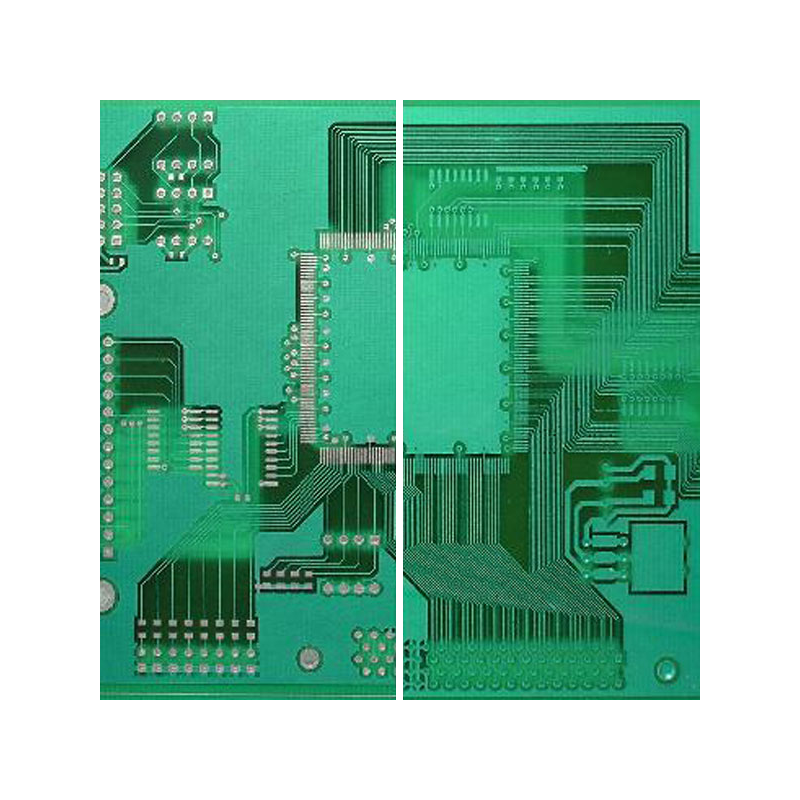 We offer the typical green surface finish for printed circuit boards in industrial quality.
Our laminate solder mask is an aqueous alkaline processed dry film mask.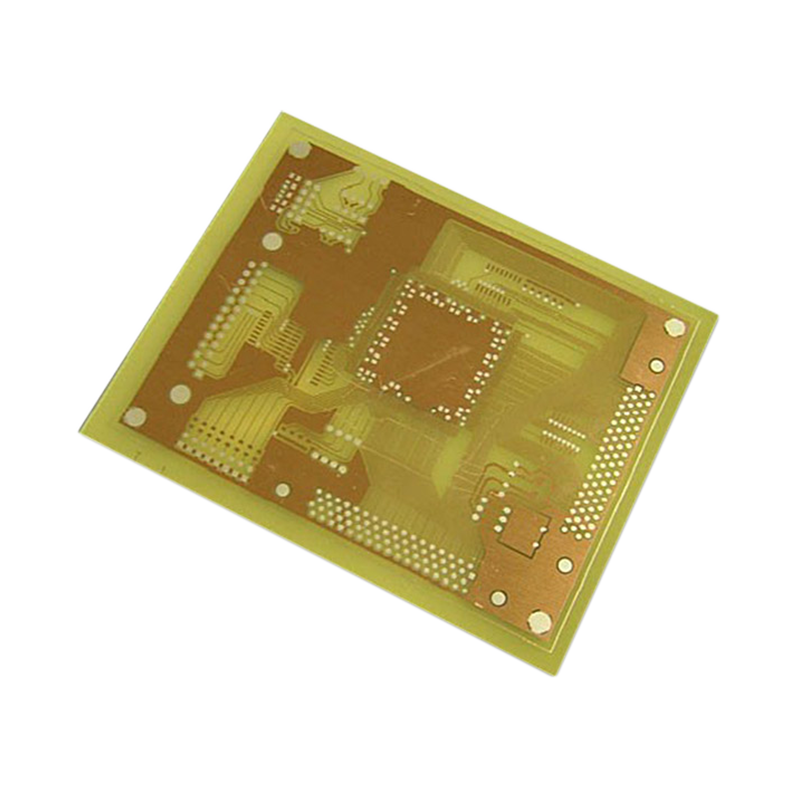 if you use ORIGINAL BUNGARD positive coated PCBs, we have an interesting technical alternative: